Museum guides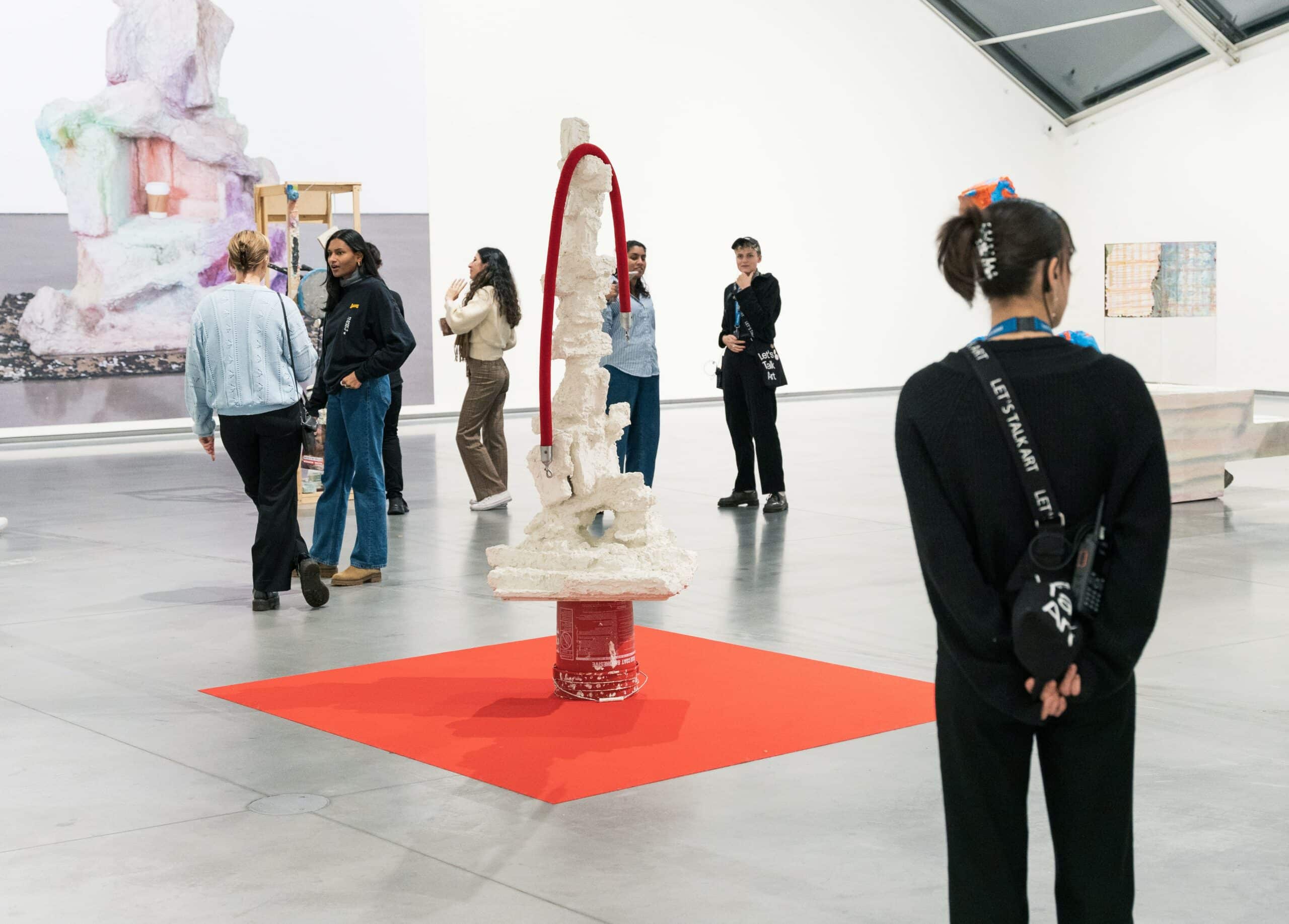 Astrup Fearnley Museet has a long tradition with museums guides instead of security guards in the exhibitions.
The guides are always available for conversations with our visitors, and will answer all questions whether it is about the current exhibitions, specific artworks or contemporary art in general.
They are wearing a black shoulder bag with the inscription "Let's talk art". The bag make them easy to find and the inscription invites to make contact and learn about the exhibitions and artworks.
---