Exhibition
Alpha Crucis – Contemporary African Art
31. Jan. 2020 – 06. Sep. 2020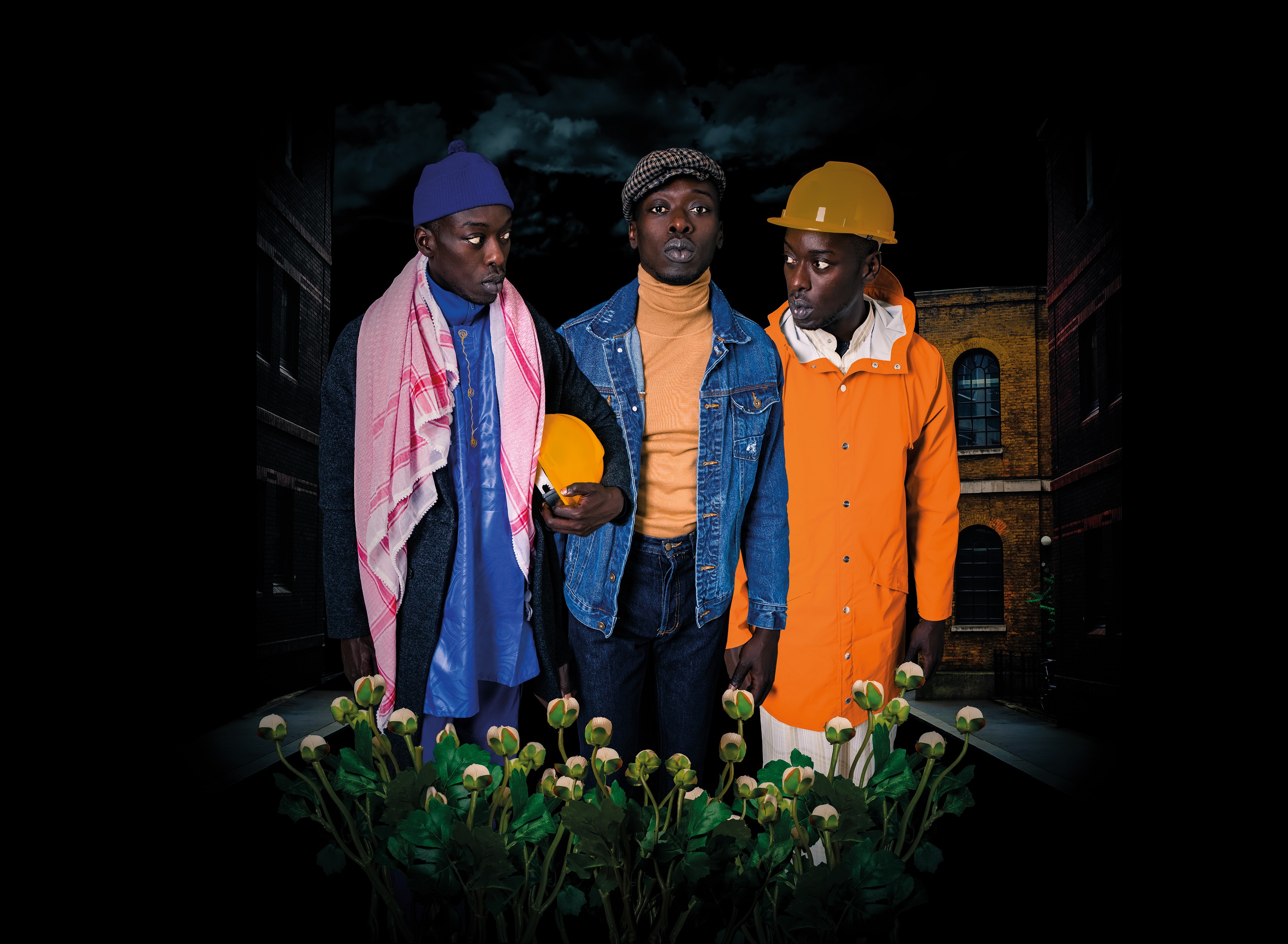 Alpha Crucis represents the final instalment of a series of exhibitions launched by director Gunnar B. Kvaran in 2005, exploring the art scenes in different countries and on different continents. The previous exhibitions have presented contemporary art from USA, Brazil, India, China and Europe, and now it is Africa's turn in the spotlight.
The exhibition aims to highlight the originality and diversity of African artists who live and work in sub-Saharan Africa. The museum has invited André Magnin as guest curator. He has a long-standing relationship with Africa, and possesses a deep level of insight, knowledge and experience regarding various local art scenes on the African continent. Magnin was one of the main curators behind the legendary Magiciens de la Terre at Centre Pompidou and Grande Halle de la Villette in Paris in 1989, which was the first exhibition to simultaneously display art works by contemporary artists from all of the world's continents in one place. Alpha Crucis is the brightest star in the constellation of the Southern Cross, located in the Milky Way. It is one of the most visible in the night sky and indicates the direction of the South. As such, it is often used by navigators, but the star is only visible from the southern hemisphere. For that reason, it was not mentioned in European antique astronomy. The title 'Alpha Crucis' makes a statement advocating a reorientation of the polarised art world towards the south, in order to fight the ignorance that has endured too long and to shed new light on contemporary African art. The exhibition gathers seventeen artists from seven African countries. The artists originate from numerous countries, belong to different generations and have diverse practices.The exhibition thus shows an impressive diversity in terms of materials, techniques and narratives.
Artists: Seyni Awa Camara (1945, Senegal), Omar Victor Diop (1980, Senegal), John Goba (1944-2019, Sierra Leone), Kay Hassan (1956, South-Africa), Romuald Hazoumè (1962, Benin), Nicholas Hlobo (1975, South-Africa), Lebohang Kganye (1990, South-Africa), Houston Maludi (1978, DR Congo), Abu Bakarr Mansaray (1970, Sierra Leone), Senzeni Marasela (1977, South-Africa), JP Mika (1980, DR Congo), Fabrice Monteiro (1972, Benin/Senegal), Rigobert Nimi (1965, DR Congo), Wura-Natasha Ogunji (1970, Nigeria), Chéri Samba (1956, DR Congo), Amadou Sanogo (1977, Mali), Billie Zangewa (1973, South-Africa).
Curator: André Magnin (b. 1952 in Vesoul, France) is an independent curator and researcher and started working on non-western Contemporary Art in 1989 with the historic exhibition Magiciens de la Terre at the Centre Pompidou and at the Grande Halle de la Villette in Paris, an exhibition for which he was co-curator. From 1989 until 2009, Magnin ran the Pigozzi Collection, Geneva, which focused on sub-Saharan African contemporary art. He later founded MAGNIN-A, which promotes contemporary African art within the international market.
Installation views