Event
Members Opening | Basel Abbas / Ruanne Abou-Rahme
9 Mar, 14:45 — 20:00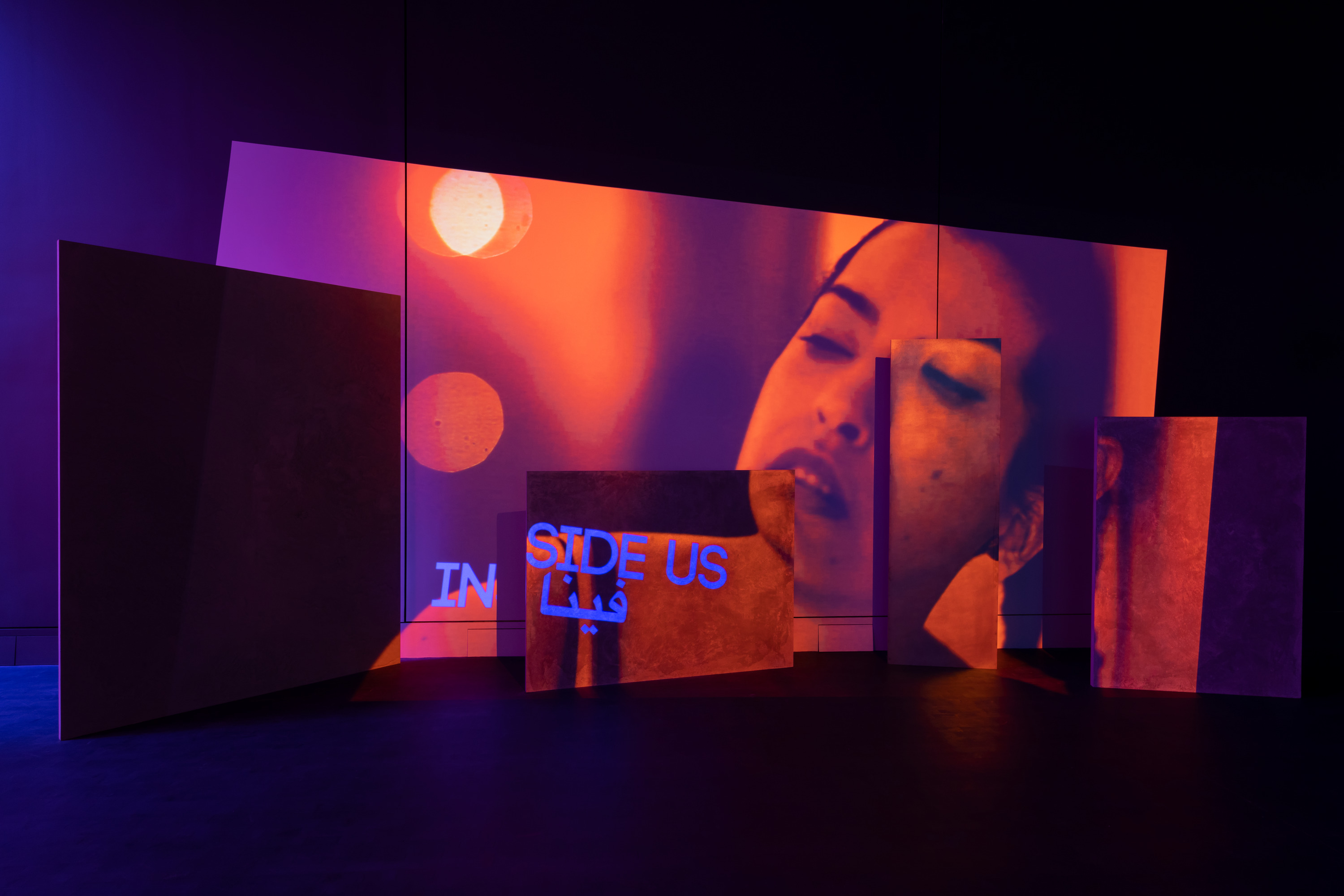 Members opening of the new exhibition Basel Abbas / Ruanne Abou-Rahme An echo buried deep deep down but calling still.
An echo buried deep deep down but calling still brings together key works jointly produced by the artists since they began collaborating in ​​2007 and is the first museum exhibition to survey their practice. It provides an opportunity to understand the breadth of their work—how it has developed over the last decade and a half across a range of mediums, including video, sound, installation and performance. Central to their practice is an ongoing concern of how communities not only endure the consequences of oppressive political systems, including state sanctioned violence and colonialism, but also create potential within this context.

Do you wish to attend the opening? The event is for members of the museum's Art Club. Sign up for an annual membership and we will send you an invitation as soon as your membership is registered.
We are looking forward to welcoming you at the museum!
---
---
---