Magazine
Four new works for the Astrup Fearnley Collection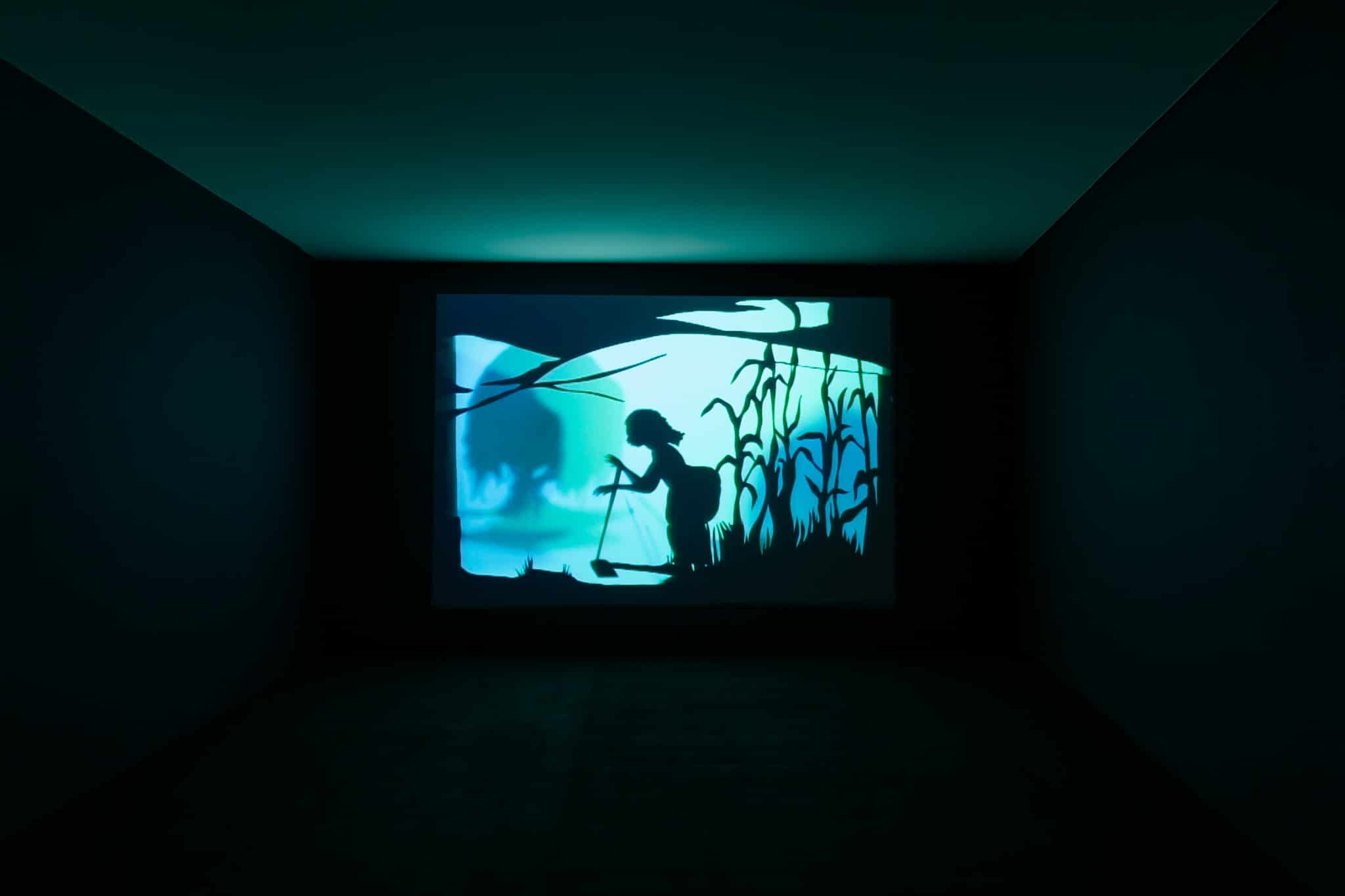 The Astrup Fearnley Collection is pleased to announce the acquisition of new works by the artists Nicole Eisenman, Joar Nango, Torbjørn Rødland and Kara Walker.
NICOLE EISENMAN
Nicole Eisenman (b. 1965) is a key figure in contemporary American painting and sculpture, with characteristic works that shift between abstraction and the figurative depiction of social groups. On 5 February 2021, we open the exhibition Nicole Eisenman – Giant Without a Body, an in-depth look at her artistic practice from 2006 to the present. This will be the artist's most comprehensive solo presentation in Europe to date, and the work acquired for the collection was commissioned specifically for the exhibition.
Read more about Nicole Eisenman – Giant Without a Body
---
JOAR NANGO
Joar Nango (b. 1979) is a Norwegian-Sami artist and architect from Alta. In his site-specific installations, he often takes the architecture of the exhibition venue as his point of departure, creating spaces for the exchange of knowledge and social interaction, while simultaneously addressing issues relating to the identities of indigenous populations. Nango's work has been presented internationally, including as part of Documenta 14, and in 2020 he was the first Sami artist to take the role of Festival Artist at the Bergen International Festival. Norway's national broadcaster, NRK, described the resulting exhibition as "a milestone in Norwegian art history". Nango's work The same rope that hung you will pull you up in the end was acquired from the Festival Exhibition in Bergen.
---
TORBJØRN RØDLAND
Torbjørn Rødland (b. 1970), who lives and works in Los Angeles, is one of Norway's most distinctive artists. With his powerful photographic idiom and characteristic imagery, he challenges the viewer on many levels – emotionally, intellectually, spiritually and erotically. The alluring, seemingly slick surfaces of his photographs are often disturbed by elements that produce friction, giving rise to an enduring tension between provocation and comedy. Rødland's recent work Socks, Shoes and Tail joins the Astrup Fearnley Collection, which already includes several earlier pieces by the artist.
---
KARA WALKER
The American artist Kara Walker (b. 1969) has been exploring issues of race, gender, sexuality, violence and identity for several decades. Known for her black cut-paper silhouettes, Walker has also considered the same themes in a number of powerful moving image works that feature her singular mix of the poetic and the violent. First presented at the Venice Biennale and recently acquired for the Astrup Fearnley Collection, Walker's 2007 video piece … calling to me from the angry surface of some grey and threatening sea tells a story of the injustices of the slave trade using shadow puppets against brightly coloured backgrounds.