Museum hosts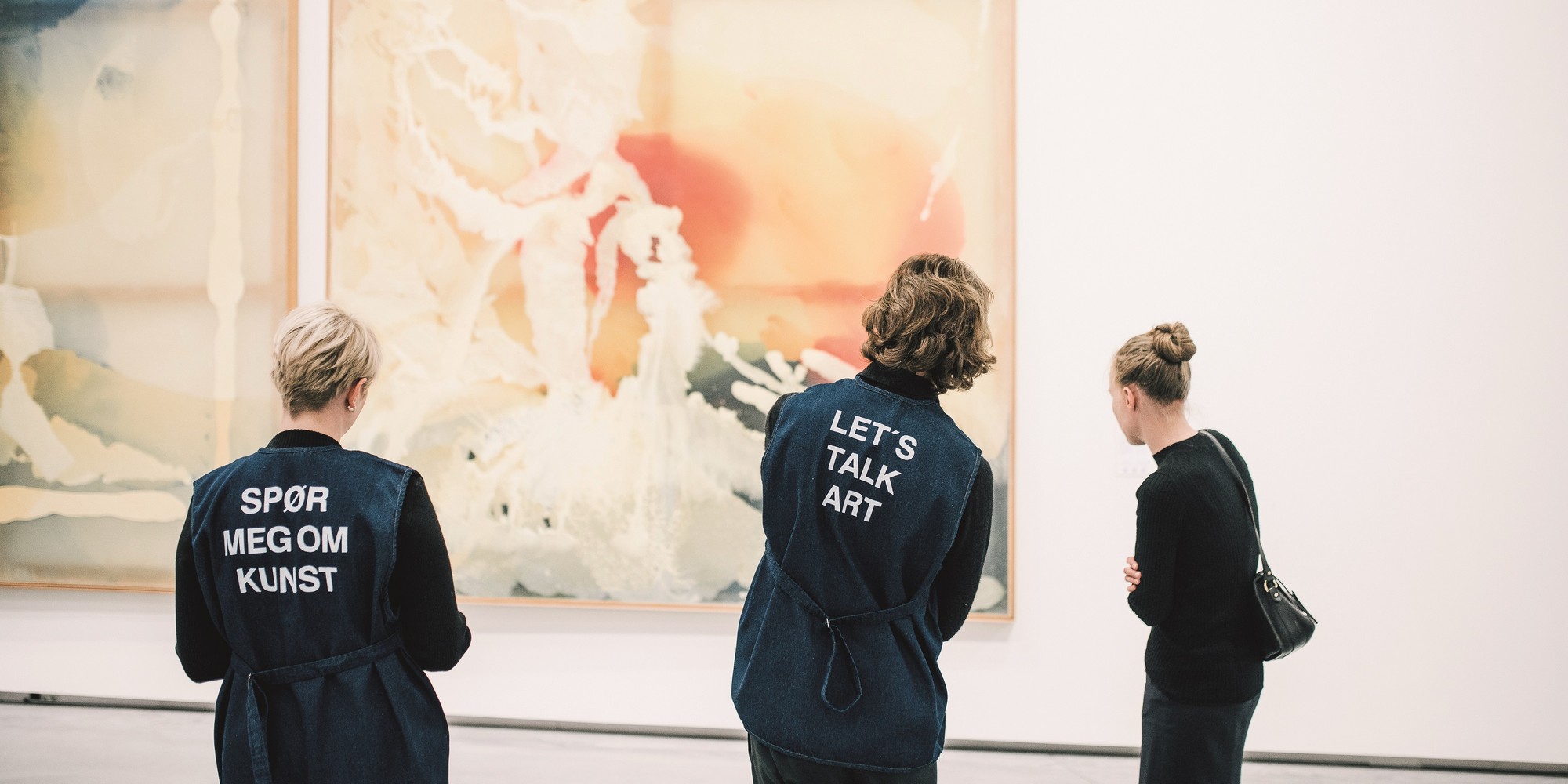 Astrup Fearnley Museet has a long tradition with museums hosts instead of security guards in the exhibitions. The hosts are always available for conversations with our visitors, and will answer all questions whether it is about the current exhibitions, specific artworks or contemporary art in general.
The hosts are wearing denim blue vests with the inscrition "Let's talk art" and "Spør meg om kunst". The vests make the hosts visable and the inscription invites the visitors to make contact if they are curious to learn about the art.
The hosts' designer uniformThe vests are designed by fashiondesigner Charlie Selvig (b.1983). Selvig is schooled at Central Saint Martins in London and has experience from design projects in Norway and internationally. Today she works with her own designer projects and design towards customers.
The vest Selvig has designed for Astrup Fearnley Museet brings references from Japanese asceticism and old fisherman's vests. In the choice of material and jargong she has been inspired by the American mooring in the museum's collection.
"I like the idea of a garment that seems safe, recognisable and un-pretentious."
-Charlie Selvig