Rachel Harrison: Sitting in a Room
Published on the occasion of the exhibition Rachel Harrison: Sitting in a Room (on view at Astrup Fearnley Museet 30.09.22 – 12.02.23), this book contains installation photos as well as detailed visual documentation of Harrison's work across a wide range of artistic expressions. With texts by Negar Azimi, Anne Dressen, Lars Bang Larsen, and Solveig Øvstebø. Designed by Joseph Logan.
Rachel Harrison – Untitled, 2022 Pigmented inkjet print on silverpaper.
Edition of 20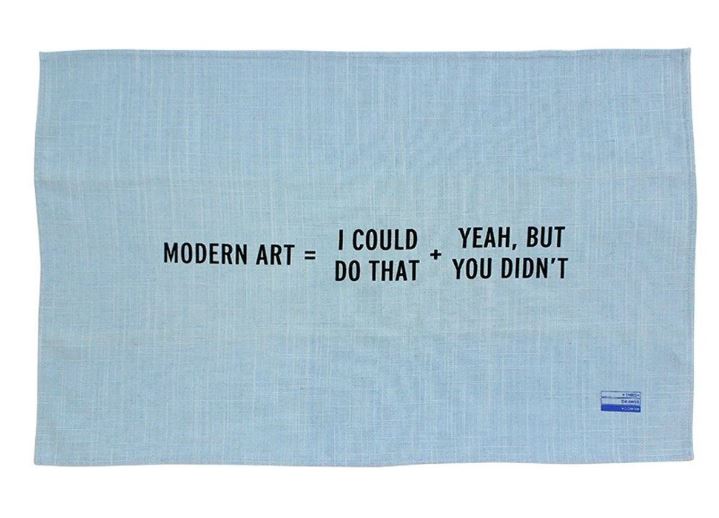 Tea towel – Modern Art
Craig Damrauer succinctly sums up the perfect response to anyone sneering at modern art. We've all heard it or thought at some time; "Modern Art = I could do that + yeah, but you didn't".
Simple, yet practical, this is an artistic addition to your kitchen. You can also frame it and double as an affordable artwork for your home.