Magasin
Astrup Fearnley Museet søker tre mannlige utøvere til performance!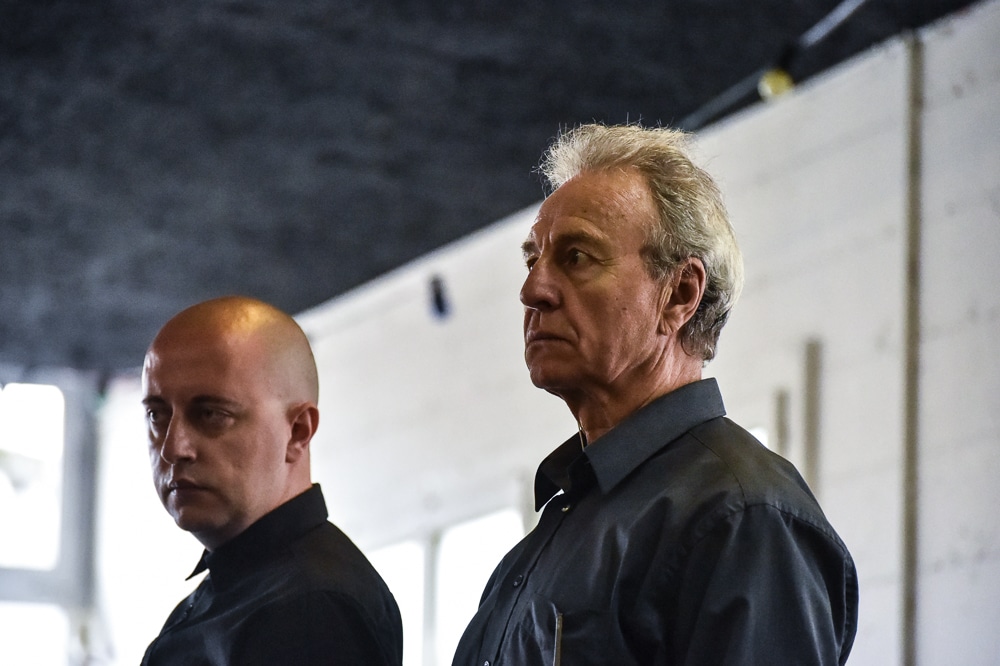 I forbindelse med vår aktuelle utstilling INFORMATION (Today) skal det arrangeres en performance på Astrup Fearnley Museet.
Counterpoint, en performance av Zhana Ivanova, varer i 30 minutter og skal vises tre ganger: Torsdag 7. april (kl. 20:00 i forbindelse med arrangementet Art Night), lørdag 9. april kl. 13:00 og søndag 10. april kl. 13:00. Til dette trenger vi tre menn med noe erfaring fra scene og skuespill.
Her er litt info på engelsk fra kunstneren selv:
Performer call
Zhana Ivanova is looking for three male performers to perform Counterpoint at Astrup Fearnley Museet Thursday 7, Saturday 9 and Sunday 10 April.
In Counterpoint, a pre-recorded voice recounts a seemingly significant occurrence. Three men do their best to keep up with the voice's words and enact the script, which he narrates. At the same time, they interpret and reinvent the script according to set of pre-discussed rules and possibilities.
There is no speaking required, but the performers must have a very good understanding of English.
– Male
– playing age 25 – 65 years of age
– Fluent in English
– Able to be neutral on stage
– Able to maintain a strong presence by doing very little
– Sensitive and attentive to detail
– Able to work well with constraints
Please submit:
– CV
– Motivation letter
– Head shot
– Full length shot
Er du interessert vil vi gjerne høre fra deg! Engasjementet vil honoreres, både for øvelse i forkant og for tre opptredener.
Har du spørsmål eller ønsker å sende søknad, ta kontakt med Hege Kjeldsen på e-post: h.kjeldsen@afmuseet.no
Søknadsfrist: snarest
---
About Counterpoint:
In ZHANA IVANOVA's performance Counterpoint (2018/2022), planned for the closing week of the exhibition, three men perform minute gestures without speaking—head tilting, leaning in, circling one another. They do their best to match the narration of a disembodied male voice that booms over a loudspeaker for all to hear. What are we witnessing? And what is the character of the interaction on view: erotic, violent, rivalrous? A fight or a dance? Is one the perpetrator, the other the victim, the third a witness? Dominance and control are implied (they always are in Ivanova's performances) as the actors seem to test one another's boundaries, moving around and sometimes touching. There is something both sci-fi and also weirdly mathematical about the set up: the enigmatic numbers marking on the floor, the unclear sense of what time or place is being performed. But even in this disjointed spatiotemporal zone, there are undeniable parallels with a world in which other "actors" circulate, trading power, trying to figure out who has more or is ready to give it up. In Counterpoint, our contemporary social and political land- scape is metaphorically laid bare in stark abstraction, akin to a Samuel Beckett play. In so doing, it extends the very tenets of the artist's oeuvre as a whole: her subtle, performance-based pieces consistently reveal the unwritten but omnipresent rules, codes, and systems of human interaction. We are all, she helps us understand, controlled by these codes and rules and the metadata of information that undergird them—we might just not always either know it or be able to see it for what it is.
---